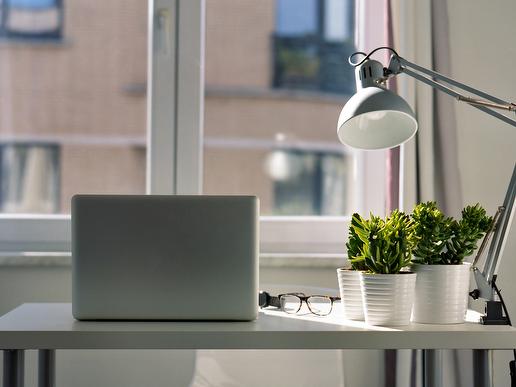 Working from Home
Your Office Space
During this pandemic more and more people are finding themselves working from home.

If you're one of them, how is your home office working out for you?

Staying productive takes a little extra effort.

If you find it a challenge to stay focused you may want to consider turning your attention to your office area.

It definitely helps if you have a dedicated space for working from home.

Perhaps it's time to spruce things up? Your home office should not only be functional but comfortable as well; after all you're going to be spending a lot of time there.

And the added benefit of this being YOUR office is you have a say in how it's going to look!

Bringing a bit of your own creativity might just inspire you to be more productive while working from home.

HGTV has an article with fantastic ideas from decluttering your workspace to finding the best lighting.

Personally, I like the 'change your perspective', it makes for a nice spot with all that natural light while you're at the desk.
Create a space where you are able to concentrate, work efficiently, and be creative without distractions.

To avoid repetitive strains it's very important to be sure you're comfortable.
Galen Gruman
Executive Editor for Global Content, Computerworld
offers these tips:
 "

You know your work surface is at the correct height if, when you sit up straight, your forearms are parallel to the ground and your wrist is not bent up or down when you type or mouse. The top surface of your wrist should essentially be on the same plane as the top of your forearm, with your fingers dangling slightly down to the keyboard. Bending the wrists for prolonged periods is an easy way to cause injury."
If working from home is an option for you, make the most of it. Create a home office where you can not only showcase your personality but be a productive employee too! 
SaraWestRealtor